NIIS WILL REOPEN ON 23rd JUNE 2019
Posted by

Categories

News

Date

June 6, 2019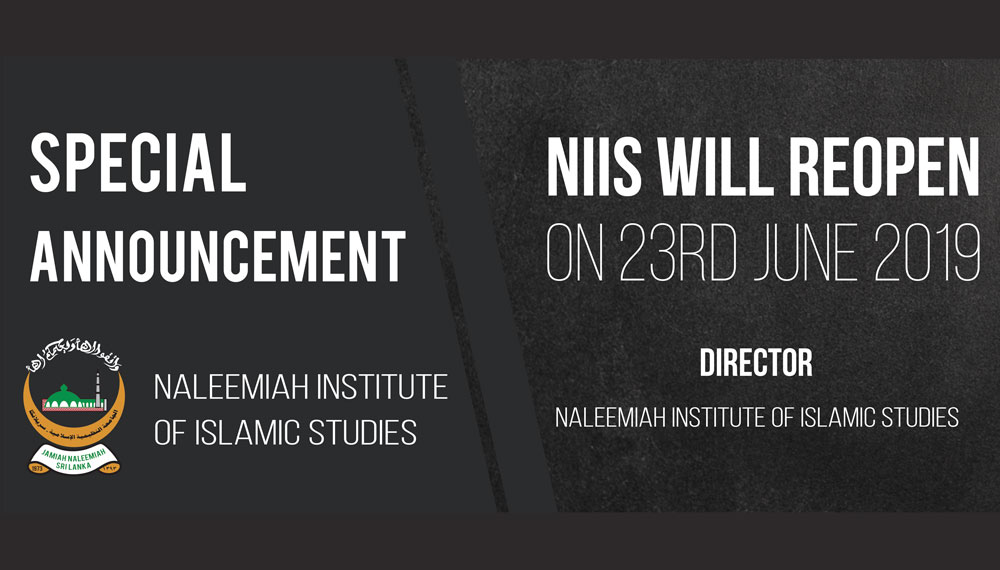 NIIS WILL REOPEN ON 23rd JUNE 2019
Naleemiah Institute of Islamic Studies is scheduled to be opened on 23rd June 2019 for its academic activities.
All students are advised to report to the NIIS premises before 6.00pm on that day since the academic activities are scheduled to be commenced at 7.30am on the following day (24).
Students are also strictly advised to bring with them a GS character and a police report when they attend.
Director
Naleemiah Institute of Islamic Studies
For contacts: 077 6504765 / 0773573815