Annual Prize Giving Ceremony 2019/2020
Posted by

Categories

News

Date

March 11, 2020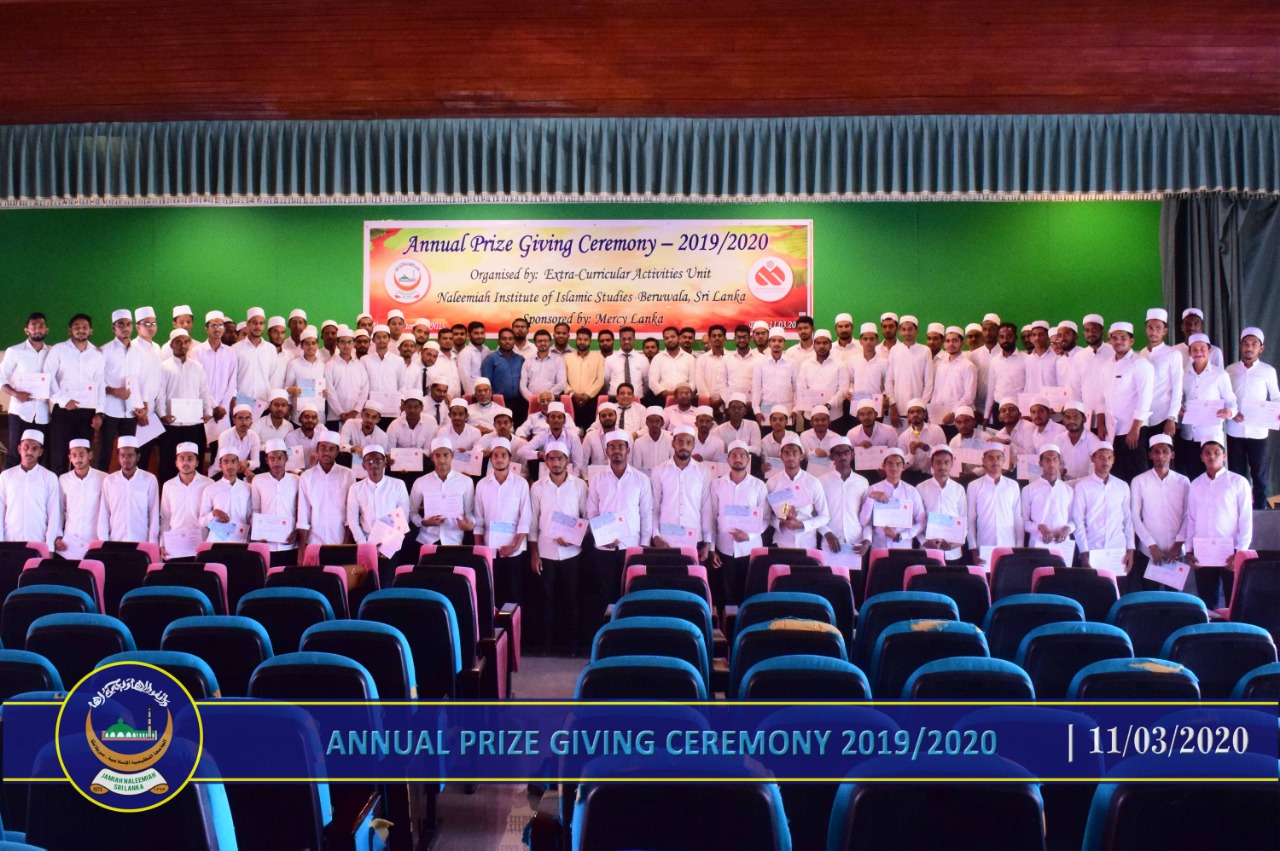 Annual Prize Giving Ceremony 2019/2020 at Naleemiah Institute
Annual Prize Giving Ceremony 2019/2020 of Naleemiah Institute of Islamic Studies (NIIS) was held on Wednesday 11 March 2020 at Naleemiah Auditorium, with awards presented to students who have excelled in a wide range of competitions organised by the Extra-Curricular Unit of the institute.
The ceremony was held under the patronage of Dr.M.A.M.Shukri, the director of NIIS. The Former Commissioner General of Elections Mr.M.M.Mohamed was the chief guest of the event.
On the occasion, the welcome address was delivered by the deputy director Ash Sheikh A.C.Agar Mohamed and the dean of the Faculty of Islamic Studies, the lecturers, and the students also were present.