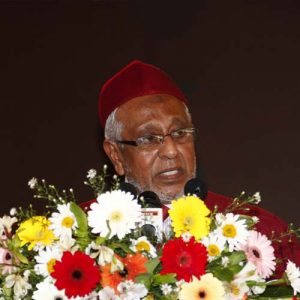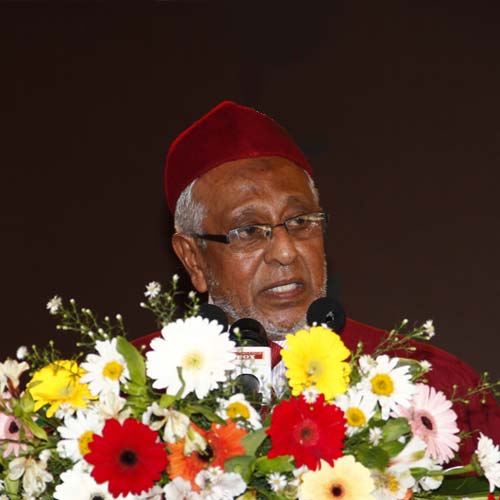 Director's Message
In the Name of Allah, the Most Beneficent, the Most Merciful.
All the praises and thanks be to Allah.
NaleemiahInstitute of Islamic studies (NIIS) stands out one of the most sought after higher education institutions in Srilanka, imparting quality education in a spiritual environment, of which establishment was a milestone in the history of Muslim education in Sri Lanka was founded in 1973 to fulfill the demands for producing scholars who are not only sound in Islamic studies but also sufficiently knowledgeable in modern disciplines. Its mission to produce a generation of scholars equipped with wide knowledge of Islamic sciences and contemporary disciplines, virtues, and endowed with personality traits  to provide a dynamic leadership to the community, and admirable contribution to the development of the nation and the humanity as a whole has been tested across its journey of more than two decades, and has proved to be very successful time and again. The socio- cultural contribution that the institute and its graduates have made to the community, and our country during the last four decades is substantial.
The world is changing rapidly leaving new opportunities and challenges for the higher education institutes. In this scenario, our selected way forward is integration, holistic approach, continuous improvement and innovation in all our endeavors. We are committed to producing a society consisting of ideal individuals through excellence in teaching, research and training. Thus, I believe, those who have secured position in this reputed  higher education institute have made the right choice in selecting the institute to achieve their academic goals, and begun a marvelous journey to attain the objectives of their life and to enter the world fully prepared and with the whole confidence.
Naleemiah stands a unique undergraduate institute in terms of qualified staff, physical infrastructure, research and development, outputs and the history of achievements, and has been continuously growing in terms of quality, recognition, number of courses, student intake, outreach, etc. during the recent several years. With these achievements, naleemiah is aiming to reach greater heights.
Finally, I thank all the staff for their valued efforts for the continuous success of our institute. May Almighty Allah accept all our endeavors.