A Series of Workshops on Peace and Conflict Studies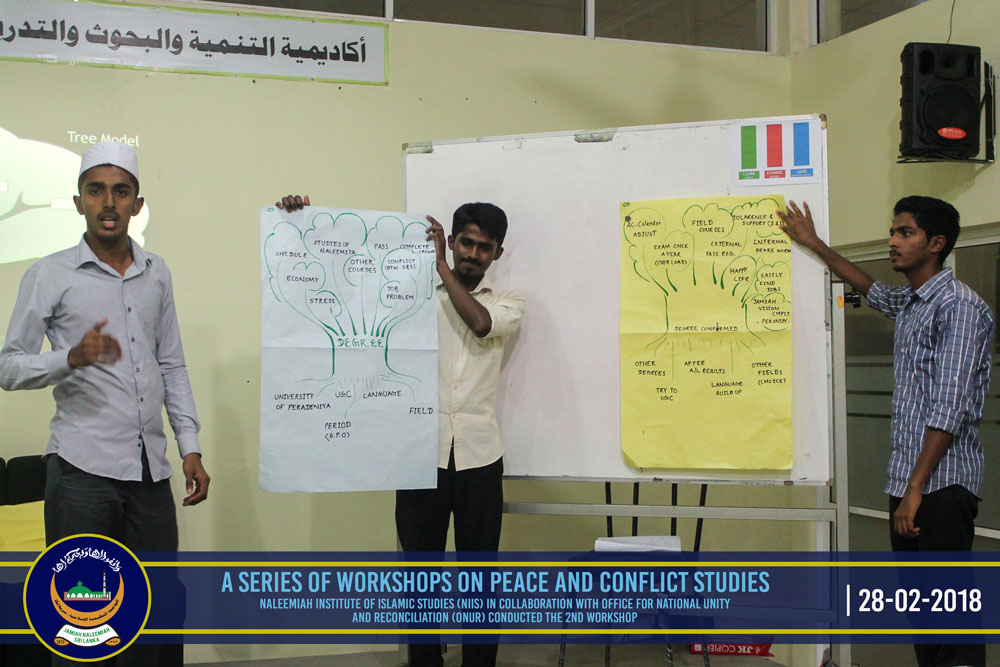 Naleemiah Institute of Islamic Studies (NIIS) in collaboration with Office for National Unity and Reconciliation (ONUR) conducted the 2nd workshop of the series of workshops on Peace and Conflict Studies on 28.02.2018 at ADRT for 2nd and 3rd Year students of Faculty of Islamic Studies (FIS).
Sheikh MRM.Arkam, Sheikh Hassan Sulaiman and Sheikh RM. Rasheed participated in the sessions as facilitators.
This series dealt with "Conflict Analysis and Tools"